---
Edward Felix, MD, asks a pointed question of expert robotic surgeon, Erik Wilson, MD: why should surgeons accept and use the robot?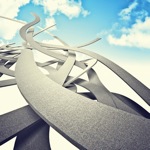 Chicago—Patients with ventral hernias say pain relief is the most important outcome ...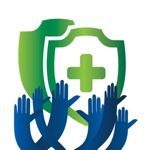 A hospital's "safety culture" is as important as technical elements such...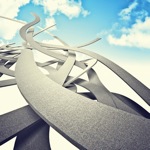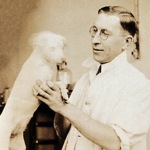 ---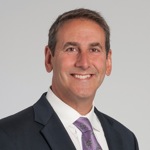 With the ever-changing landscape of health care, the future of surgery is more fluid at this moment ...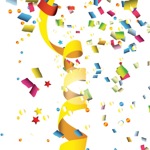 It is customary to make resolutions on New Year's Day to strive to reach goals or achieve ...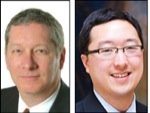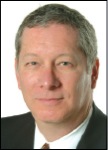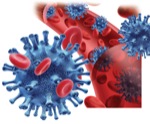 While ORs have long had revenue and cost management control measures, consistent preprocedural ...

A new study raises questions about how to best detect ductal carcinoma in situ (DCIS) and how to ...

As I have done for my past On the Spot columns that focus on bariatrics, this year I enlisted Natan ...

As I have done for my past On the Spot columns that focus on colorectal surgery, this year I ...

I was inspired to cover this topic when a female reader of On the Spot asked why I don't have ...

The meeting season is once again upon us, and lo and behold, critical hernia debate still exists. I ...

I really enjoyed working on this month's column on liver resection because it allowed me to ...

In one of his blog posts, Toby Cosgrove, CEO of Cleveland Clinic Foundation, referenced two studies ...

In his blog, Toby Cosgrove, CEO of Cleveland Clinic Foundation, recently referenced two studies done...

As we approach the season of annual hernia meetings and the debates that come with them, I am honing...

This month's On the Spot is a collaboration with Jaime Ponce, MD, outgoing president of the ...

Surgeons have been performing laparoscopic liver resections since the late 1980s, but the standard ...

This month in Part 2 of the Art of Herniology, I am focusing on topics such as the need for ...

I'm happy to present to you this month, "On the Spot" debates on breast cancer and...

We are once again in the midst of annual hernia meetings, and with those meetings come debates in ...

Sentinel lymph node biopsy remains a controversial topic in the diagnosis and treatment of melanoma....

(See July issue, page 4 for On the Spot: Watch and Wait for Rectal Cancer?)

As I wrap up this column on the eve of the World Congress of Endoscopic Surgery in Puerto Vallarta, ...

See June 2012, page 28, for Part 1 - On the Spot's Gut Reaction by Colleen Hutchinson

The June issue On the Spot asks surgeons whether they think laparoscopic sleeve gastrectomy ...

As we did in the January 2012 issue of General Surgery News, this month we focus on "the art ...

It's impressive to me that thought leaders in the various fields of surgery care enough about ...

General Surgery News is putting a spin on On the Spot. In this issue, nine of today's ...

General Surgery News is putting a spin on On the Spot. In this issue, nine of today's ...

There's no shortage of disagreement in Part 2 of On the Spot, which like Part 1, focuses on ...

The altruistic nature of a career in medicine is a reflection of the kind of people who choose it. ...

In this month's On the Spot column, topics include transanal mesorectal excision as the gold ...

This two-part "On the Spot" makes for a veritable dueling match, with surgeons ...

In October 2010, when general surgeons from around the country met for an early morning town hall ...

As hernia repair remains the most common procedure performed by U.S. surgeons, with approximately ...

This new column gives you access to the candid thoughts of key opinion leaders who are on the front ...

Is single-incision laparoscopy a fad that will fall by the wayside? Will it be a progression toward ...

The following is an edited version of a panel session from the 2009 annual meeting of the Society of...

Although bariatric surgery clearly has an effect on cancer, the mechanism that drives this effect ...

After a summer filled with rumors and confusion on health care reform, members of Congress are now ...

An increasing body of medical evidence has found disparities in surgical outcomes between different ...

New research confirms that surgery for diabetes is highly effective and safe, but which diabetic ...

Providing High-Level Care Is Something All Surgeons Can Agree On, But How This Level of Care Is ...

With So Much Potential, Yet So Many Questions Still To Settle, We Asked Experts To Share Their ...